Brief report on 2023 CACLP
Brief report on 2023 CACLP
The 20th China International Medical Equipment and IVD Expo (CACLP) and the 3rd China International IVD Upstream Raw
Materials Manufacturing and Distribution Supply Chain Expo (CISCE) were successfully held from May 28th to 30th, 2023, at
the Nanchang Greenland International Expo Center. The exhibitions featured over 1,300 companies from 20+ countries and
regions, representing the entire in vitro diagnostics industry value chain.
The event attracted more than 100,000 on-site visitors.
Except for the absence in 2022 caused by pandemic-related restrictions, Ambigen's participation in the 2023 CACLP marks
the third consecutive presence at the event since 2020.
1. Brand Influence
1.1 Booth
2023 marks Ambigen's fourth consecutive participation at CACLP. The first time we set up an 18-square-meter custom-desig
ned booth, four employees organized this event.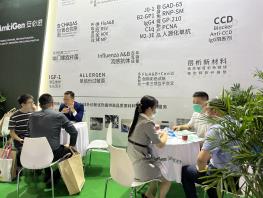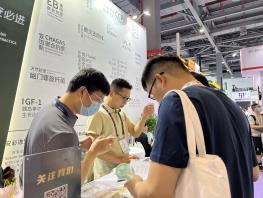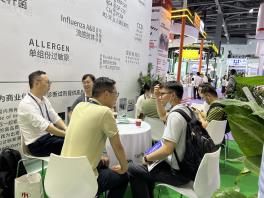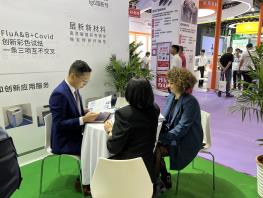 1.2 Ambigen Academic Salon
During the conference, we invited R&D managers from several IVD kit companies and organized an academic exchange
salon.
Our clients expressed great satisfaction with this event and successfully reached our expectations.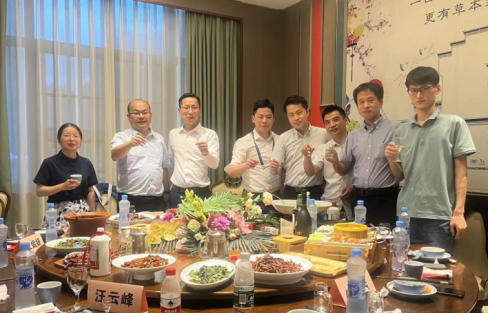 2. Achievements and Outlook
We effectively disseminated information about Ambigen's high-quality IVD raw materials to the industry through this event.
we distributed over 250 copies of the printed catalog (electronic versions cannot account), received over 500 visitors, and
gained 82 new customers. Through Ambigen Academic Salon, we have established deeper cooperative relationships with
some of our key clients.
CACLP 2024, likely to be held in March, we are planning to make Ambigen Academic Salon become a broader discussion
between raw material designing and kit development. Invite more researchers to come and discuss with our partners.
3. New Trends and Challenges
The 2023 CACLP signifies the inaugural year when China declared the conclusion of the pandemic and removed travel con
straints. The entire sector is actively implementing strategies to compensate for the time and opportunities lost due to the
past restrictions.
At the same time, the substantial disturbances brought about by the pandemic have sparked an unparalleled desire among individuals to establish connections, engage in dialogue, and pursue partnerships within the industry.
a) A notable takeaway from this event was the unparalleled increase in international visitors, encompassing both exhib
itors and attendees. This, in conjunction with the significant recent investments by global IVD companies in China, indicates
that the industry's interest and focus on the Chinese market have escalated to unprecedented levels. It underscores the
escalating acknowledgment of the vast potential and opportunities that China presents in the IVD industry.
b) One of the highlights of this conference was the emergence of numerous local IVD raw material companies, driven by
the widespread adoption of protein sequencing technologies and the strong demands for fast-delivering and low-cost
materials during the COVID-19 pandemic. These local protein companies are even offering assay development SOPs and
other services to rapidly growing IVD kit companies to enhance their competitiveness.
c) The lateral flow immunoassay industry is experiencing a rapid decline in sales post the COVID-19 pandemic. They have
substantial cash reserves to develop new businesses in other IVD fields. Additionally, they are transitioning away from their
previous role as low-cost contract manufacturers and are challenging higher-end businesses, such as FDA and WHO procu
rement, to expand their market presence.
d) The chemiluminescence industry, including prominent companies like Mindray, Snibe, Autobio, and YHLO, etc is show
ing a trend toward industry consolidation. As these companies expand their presence in international markets, their global
influence will become more substantial. Through collaborations with these industry leaders, the supply of raw materials will
indirectly contribute to the global treatment of patients.
e) During the conference, Fapon unveiled its high-throughput chemiluminescence analyzer, capable of processing 800 samples
per hour. This advanced platform is a significant development, indicating the potential compatibility of reagents from various
brands with this device in the future. This ambitious project represents a notable industry trend that has the capacity to reshape
the entire industry.
4. Viewpoint
The 2023 CACLP (CISCE) expo provides a valuable platform for fostering mutual understanding and cooperation, ultimately enhancing brand influence through collaborations. As a supplier of raw materials, we firmly believe that the ongoing develop
ment of original research products for clinical practice and the customization of raw materials to meet clinical needs represen
t a more sustainable path for long-term growth.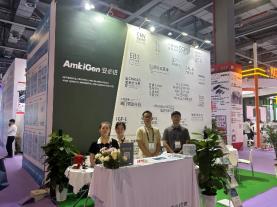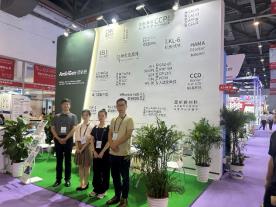 End. 2023/06/18